space
Jardin d'hivers
The concept of Hibiya Palace is " Jardin d'hivers " ( Winter garden )
Our restaurant reflects hibiya park. Its interior is warm and cozy in all seasons.
The windows are very big, so everyone can look at the beautiful nature around while having lunch or dinner.
The design has been thought by a French women designer to remind us the beauty of Hibiya park inside the restaurant,
so we can feel like having a wonderful time inside the woods.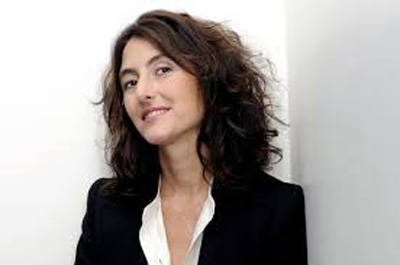 Charlotte Biltgen
Charlotte is a French interior designer working worldwide.
She collaborated with Sylvain Debuisson after leaving Camondo school in 1998 and before joining India Madhavi's agency, where she became artistic director in 2009.
Firmly embracing the pure tradition of great French interior designers, Charlotte Biltgen designs for each setting, creating an individual decor for each bespoke project without repeating a signature look.
She designs seats and accessories mentally envisaging an atmosphere that is still in the throes of being created, with a slightly obsession for good materials and the perfect finish.
She started her own business " Ame " in 2014.
Her main creations are Monte Carlo beach in Monaco, Jean-francois Piege in Paris, Hotel du cloitre in Arles and Thoumieux in India, Mahdavi.
1F

2F

3F
Private room

Rooftop

In Hibiya Palace, you can refresh your mind by breathing good air and experience French cuisine surrounded by nature.
We serve healthy food with fresh ingredients, developed by our Grand chef Armand Arnal.
You can chose a table inside the restaurant, or a table on the terrace to relax under the warm daylights.
I hope you enjoy your time in this peaceful atmosphere.
capacity
1F 40 – 80 seats / 2F 20 – 60 seats / 3F 4 – 12 seats / roof top 20 – 60 seats
Hibiya Palace
Restaurant Reservation and Inquiry
TEL. 03-5511-4122
From : 10:00 to 18:00
Restaurant Reservation
Contact
Opening hours

Lunch 11:30-14:00 (Lo.13:30) / Tea Time 14:00-17:00 (Lo.16:30) / Dinner 18:00-22:00 (Lo.20:00)
* The whole restaurant is sometimes reserved because of a private party or a wedding. In this case, we apologize for any inconvenience this may cause.
**We are open 7 days a week ( Except for year-end and new-year's holidays