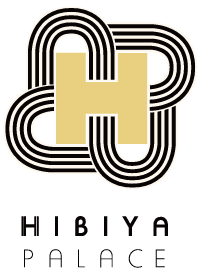 Surrounded by nature
RESTAURANT WEDDING
Hibiya Palace
There is Central Park in New York
Regent's Park in London
Bois de Boulogne in Paris.
In Tokyo, we have Hibiya Park.

Fresh air and french cuisine,
private parties and romantic dinners.
Whether it's to drink wine under the trees
or having a wedding no one will forget,

Welcome to Hibiya Palace.
Hibiya Palace
03-5511-4122
Business hours 10:00~19:00
Restaurant reservation
Business hours
[Lunch] 11:30~14:00(Lo.13:30)
[Salon de thé] 14:00~17:00(Lo.16:30)
[Dinner] 18:00~22:00(Lo.20:00)
*Please inquire on availability before walking in.
Holidays
Open all year long (close during New Year vacations)