concept
Armand's salad style
Armand Arnal, a grand chef of one star restaurant in France, creats the salad which remind you of a plate of entree.
That fresh and healthy salad have become our signature dish in the restaurant.
Armand Arnal
Born in Montpellier France in 1977.
He developed a strong background in renowned restaurant and then moved to NY in1998.
He was recognized by Alain Ducasse who won the three star at the youngest age in history. Armand experienced establishing a new restaurant "Essex New York" in 2000, he had learnt a lot from Alan Ducasse for 6 years. In 2006 he went back to France to start his own business. He became a chef of "La Chassagnette" in the large wetlands Camargue Arles city in the south of France in 2006. He won the one star of Michelin and continue to maintain the seven years up to now.
He identifies himself as Vegetable chef, he decides the menu of the day from freshly picked vegetables which taken from croft nearby restaurant.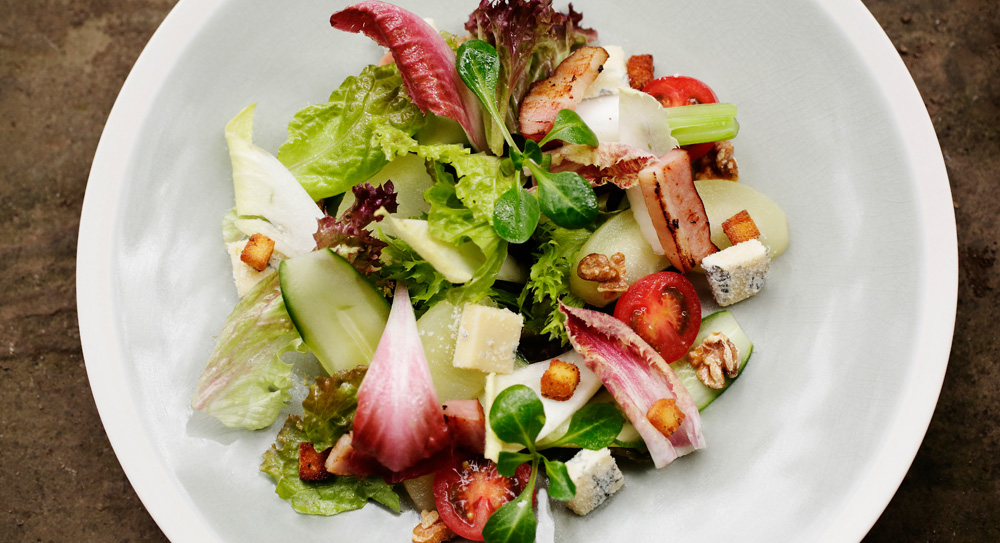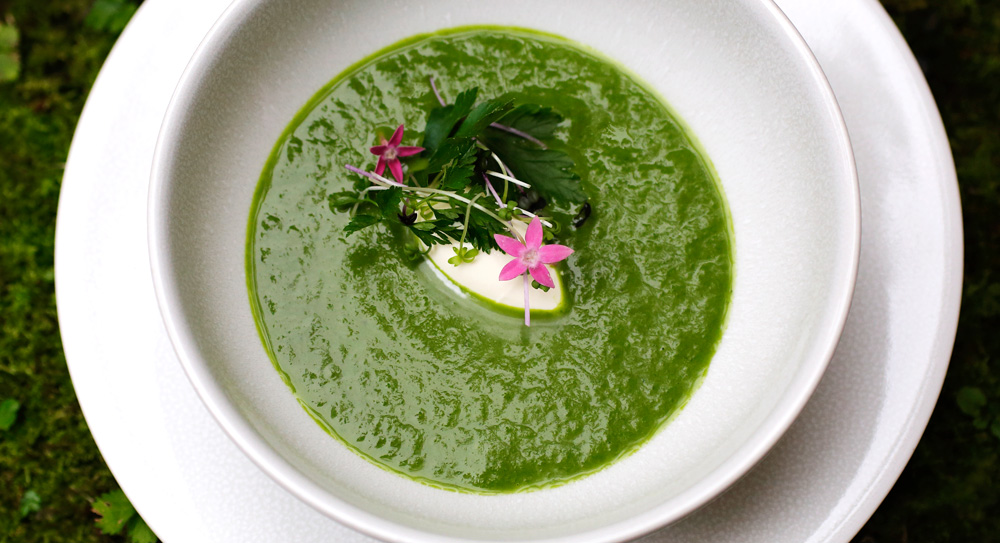 Confort&Gastronomie
Our chef only uses the fresh vegetables from the contracted farmers with communicating them about the quality of vegetables in season.
The chef cooks the dishes with those well-selected vegetables with his whole heart.
We guarantee to offer the quality time to you that you can feel a wealth of nature in Hibiya Park and enjoy the seasonal dishes.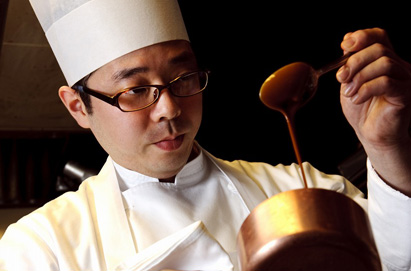 ― Master Chef ―

Hitoshi Isojima
Born in 1975.
He graduated Oda Cooking College, and joined the company of Queen Alice.
He studied a lot under Yutaka Ishinabe for 15 years. He worked at main restaurant, Gehinkan, Ginza, Maihama and then became the Master Chef at Maihama in 2006.
He was formally inaugurated as Master Chef of Hibiya Palace in 2014 and up to now.
Hibiya Palace
Restaurant Reservation and Inquiry
TEL. 03-5511-4122
Time in 10:00-18:00
Restaurant Reservation
Contact
Opening hours

Lunch 11:30-14:00 (Lo.13:30) / Tea Time 14:00-17:00 (Lo.16:30) / Dinner 18:00-22:00 (Lo.20:00)
*Please check that we sometimes have private party.
Open 7days a week (without the year end and new year)